Subscribe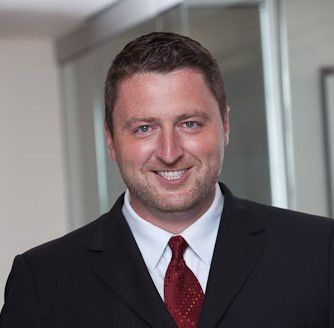 Top 10 Tips for IT Project Managers Migrating to Windows 10: Part 2
Managing a Windows 10 migration can be a complicated affair. To help those just getting started, we asked our IT project management teams to provide a list of tips they would recommend to those embarking on a Windows 10 upgrade. While we didn't include all of their recommendations, we did narrow their responses down to a top ten list of the most commonly recurring advice. Below are the five of the experts' top tips with the remaining being posted in part one of this blog (check those out here).
6. Model staff requirements based on metrics.
When developing a Windows 10 budget, it is essential that you understand exactly how many resources you will need to complete the migration. While this can seem like a difficult task, especially if you haven't done it before, it is not necessarily as complex as it might seem. Our Windows 10 consultants offered differing thoughts around staffing models, but all suggested that a Windows 10 planning session with Eden or a similar firm is a worthwhile, low cost way to hone in timelines and resource needs. We also suggest you take a look at our eBook, "Creating Your Windows 10 Migration Budget" to learn about the common metrics used.
If your Windows 10 deployment is not 100% zero touch, then resources will be needed, often for short periods, at most of your offices. IT project managers would be advised to partner with a firm that can provide and manage these resources as part of the overall project so that you are not managing multiple vendors across different locations.
7. Communicate, communicate, communicate.
Sometimes IT departments struggle with company communications. Because the migration project impacts every employee in the company, it is important to work with the in-house communications team to make sure everyone know what is happening and why. This includes emails highlighting the benefits of the migration to the company, business lines, and users — greater efficiencies, cost savings and improved services — as well as explaining what the migration process entails. Regular updates should be sent out to keep users up to date on the plan's progress.
It's important to pacify any fears users may have by ensuring them the Windows 10 deployment is not going to affect business operations or their day-to-day work. Separate communications to different categories of employees — by business line or location — will help make sure the messaging is targeted and relevant.
8. First impressions are critical for success.
A Windows 10 upgrade is a highly visible project. IT departments should look at this as an opportunity to show off their skill and professionalism. It is critical to test and pilot all aspects of the migration prior to deploying to the first 'real' users. This includes testing and piloting not only the technical components, but also training, communications, and logistics.
Users that have a negative migration experience will share their views with colleagues. This can be an obstacle to a smooth deployment even if it's only a perception and not reality. You might even get requests from users to put them at the end of the list, which can wreak havoc with the deployment schedule and team morale.
9. Standardize the deployment process and upgrade supporting systems.
Regardless of how your company manages its IT operations — centralized or regional — when it comes to the Windows 10 deployment process, it is best to standardize on one common global approach. Even if the systems management software differs between locations — for example, SCCM in the US and ITSM in Europe — the project is easier to manage if there is one common plan and deployment process for all offices around the world.
For example, in the case of a recent business acquisition that has a different systems management platform, it might be cost effective to transition the platform to the company's standard before deploying Windows 10. In fact, the deployment could be part of the system's management transition. Of course, you must first define what is in scope — and within budget — for the migration.
Indeed, it's essential to know your budget and whether there are other projects in your critical path that need to be funded and executed before rolling out the migration. For instance, consider your options if a supporting system — the company's Active Directory (AD) — needs maintenance in order to optimize Windows 10. As project manager, you have to make sure that the AD upgrade is completed before you start the migration. This means finding out who owns the AD project budget and coordinating with them to make sure AD is addressed before the migration hits its stride.
10. Use Windows 10 migration tools to make your life easier.
The days of managing migration projects with spreadsheets are well and truly over. A Windows 10 migration is too complex to run and manage with Excel or Project; it requires a Windows 10 migration solution that aggregates data, automates scheduling, and provides a single reporting source of truth.
Key Takeaways
Make sure everyone in the organization is on board with the migration and understands how it will benefit them in the long run.
Testing or piloting each step before execution will allow you to catch errors early on, making it a much smoother process for everyone in the organization.
Standardizing the process across all locations will make for a much more cohesive process and ensure everyone is on the right track.
Use migration tools to increase overall visibility of the deployment process.
About Andrew Sweeney
Andrew Sweeney is a founding Partner of Eden Technologies with over 20 years of international experience in technology strategy and delivery. Andrew possesses a successful track record with premier firms such as Prudential, Guardian, Avon, Altria, JPMorganChase, Salomon Smith Barney, CIT, Royal Bank of Canada, Weil Gotshal & Manges, Polo Ralph Lauren, Hess, AIG, Symantec, and Microsoft, amongst others. Andrew's skill set is in strategic planning, business development (M&A), and designing and leading large scale IT transformation initiatives.