Subscribe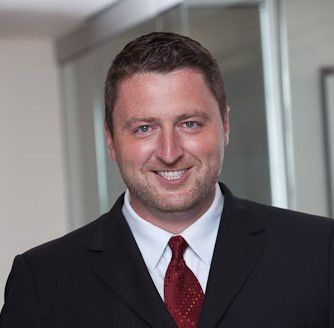 Top 10 Tips for IT Project Managers Migrating to Windows 10: Part 1
Managing a Windows 10 migration can be a complicated affair. To help those just getting started, we asked our IT project management teams to provide a list of tips they would recommend to those embarking on a Windows 10 upgrade. While we didn't include all of their recommendations, we did narrow their responses down to a top ten list of the most commonly recurring advice. Below are the experts' first five tips with the remaining being posted in part two of this blog (check those out here). For detailed planning guidelines, check out our eBook, Planning for Windows 10 Starts Now.
1. Create an accurate application inventory.
Every one of our Windows 10 consultants cited this as the most important step in planning for the migration as it impacts timelines and resource requirements for testing, packaging, and deployment. According to our consultants, inaccurate application inventories are the primary culprit behind cost overruns and delayed migrations.
It starts with compiling a list of all the software in use at the company including web apps, macros, and plug-ins. An initial application list can be compiled by leveraging the company's systems management tools -- for example, SCCM, ITMS, or Kace -- but will typically be supplemented by conversations with the business as well as migration specific inventory tools, such as Eden's BirdsEye, that aggregate inventory from various endpoint management tools.
You may be daunted when the application list is first created. That's because it is not uncommon for the initial inventory to be reduced by 80% to 90% via a process known as application rationalization. Rationalization includes eliminating apps that are redundant or outdated and standardizing on a single version of each app. It also involves eliminating 'noise' from the list which is caused by drivers, security updates, and other bits of code being picked up as real applications. Your options when rationalizing are to either manually go through the application list or use a Windows 10 migration tool which does a lot of the heavy lifting for you.
A word of caution! Our Windows 10 consultants warn that many organizations start off the project believing they know exactly what applications are in the environment but this very rarely, if at all, proves to be true. Make sure that any application list is vetted with representatives from IT as well as the business before it is considered final.
2. Understand what packaging is, then package as much as possible.
Application packaging is the process of automating the installation of a piece of software. It chooses the installation location, which options will be installed, and applies licensing in an automated manner. Packaging has two main benefits – first, it allows the Windows 10 upgrade process to be automated which is a major cost saver. Second, it standardizes the environment which makes support during and after the migration a lot simpler.
In order to package applications, you'll need to pull together some requirements including media (such as CDs), the installation instructions, license information, and find out who will be responsible for testing. If the media or license information is not readily available, it will probably take some sleuthing to find it. Be warned, like compiling the app list, tracking these elements down can be very time consuming. It's advised that you start this process well before scheduling the migration project as it can materially impact the deployment date.
Be methodical and focus first on what you can readily gather. Start by contacting application owners. Reach out to IT colleagues in other offices and business units across the company as they may have copies on their remote hard drives or servers. Recruit well-networked IT staff to reach out to their contacts across the enterprise. At the same time, make friends with colleagues in the procurement organization. They can track down purchase orders and tell you who bought the app and who signed off on the purchase order. License numbers are sometimes included in the payment records.
Once you have all of this information, you can pass it along to a packaging team. While some organizations have internal packagers, many use Eden or similar firms to package for a fixed cost. Either way, be sure to understand your packaging team's turnaround time as it has the potential to be a project bottleneck.
Of course, not all apps have to be packaged. If there are only a few users in the company that require the application, it may be more cost effective to test and install manually. The automated-versus-manual installation decision should be based on a cost-benefit analysis to determine which is cheaper: packaging increases the initial cost but automated installation lowers it in the long run.
3. Get executive buy-in and support.
It's not uncommon to meet resistance during the migration process. After all, you will be asking colleagues—the vast majority of whom do not report to you—to take time to do things outside of their job responsibilities. So having the backing of the CIO is essential for eliciting cooperation from IT colleagues across the company and in all locations.
The overriding objective of the CIO is to ensure all aspects of the migration to Windows 10 are efficient and cost effective. For example, establishing a mandate that the organization must standardize on applications. The CIO also coordinates with business-line leaders to ensure cooperation across the business. This includes recruiting business-line staff to select apps and app versions to migrate, as well as participating in the testing and piloting process.
Our Windows 10 consultants universally agreed that clear communication from IT leadership can eliminate many contentious battles over app selection and make the Windows 10 project manager's job much easier. For instance, two redundant apps with overlapping functionality may both have staunch users resistant to giving up their preferred app. Without IT management's backing, you may have no choice but to schedule both apps for migration. This increases the total cost of the project, including licensing, testing, support, and deployment.
4. Pick your branching strategy.
Microsoft offers three servicing branches: Current Branch (CB), Current Branch for Business (CBB), and Long-Term Servicing Branch (LTSB), as well as the Windows Insider Program. The branch you select will determine how often and how early your organization receives Windows 10 updates.
Most organizations will choose between CBB (updates 2 – 3x per year) and LTSB (updates very infrequently.) If CBB is chosen, then developing a robust and repeatable application testing and piloting process must be part of your Windows 10 deployment planning.
Either way, it is important that your organization makes this decision early, as the different servicing branches require different Windows 10 builds, and you want to ensure that all of your testing is being performed on the build you will ultimately release. For more information about branch strategies, check out our eBook, "So You've Migrated to Windows 10. Now What?"
5. Make user training an integral part of the migration process.
It's important to recognize that change is not easy for many users. IT professionals typically find it easy to adapt, but your non-IT colleagues often find change daunting. If a user has a bad migration experience, they will let their colleagues know, which reflects badly on the project and the project manager, and can even result in delays in implementation.
To reduce user anxiety, you need to schedule formal training on using the new Windows 10 interface and any other major applications which are being upgraded, such as Office. A training program is a three-part process:
Conduct a needs assessment: Identify what users need to know and when they need to know it

Develop the curriculum: Customize a Windows 10 curriculum based on the needs assessment

Deliver the training: Deliver in-person and online training sessions that coincide with the Windows 10 deployment

Track: If training is mandatory, track attendance via a learning management system or by leveraging a Windows 10 migration tool.
Key Takeaways
Rationalizing your applications will give you a more accurate view of your project scope.

Contacting application owners prior to packaging will simplify the process significantly.

To ensure full cooperation from all departments, get executive support from the CIO early on in the process.

Choose your branching process at the beginning to avoid problems down the line.

Incorporate user training into your migration plan to ensure employees are well-equipped to use the system following deployment.
About Andrew Sweeney
Andrew Sweeney is a founding Partner of Eden Technologies with over 20 years of international experience in technology strategy and delivery. Andrew possesses a successful track record with premier firms such as Prudential, Guardian, Avon, Altria, JPMorganChase, Salomon Smith Barney, CIT, Royal Bank of Canada, Weil Gotshal & Manges, Polo Ralph Lauren, Hess, AIG, Symantec, and Microsoft, amongst others. Andrew's skill set is in strategic planning, business development (M&A), and designing and leading large scale IT transformation initiatives.