Subscribe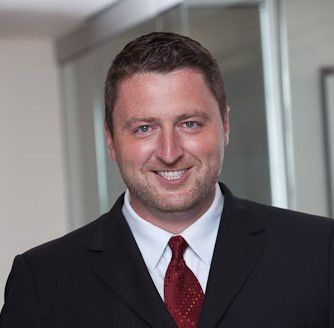 Windows 10 Budgeting Made Easy
Creating a Windows 10 migration budget doesn't have to be all that difficult. While the final cost will be based on a number of variables and some in-depth analysis, the budget range can really be determined by answering these four questions:
How many machines need to be upgraded?
How long does your upgrade process take?
How many applications do you have?
Will you be offering training to your users?
How many machines need to be upgraded?
Pretty simple. How many machines are you upgrading to Windows 10 during this project? Don't worry about machines that will be migrated in the future as part of a hardware refresh – that's another budget. If you have a systems management platform such as SCCM, LanDesk, Kace, or ITMS, then collecting this information should be fairly straightforward – just remember that those inventories are often off by 5% or so due to machines not reporting in frequently. If you don't have a systems management solution or want an inventory that is extremely accurate, give us a call and ask about our BirdsEye solution – it's the best out there for generating precise hardware inventory.


How long does your upgrade process take?
We're talking billable human time as opposed to unattended load time. If you have achieved zero-touch Windows 10 deployment, then this can be as low as one minute per machine. If your shop is light touch, which is the most common, then you need to grab a stopwatch and time the build process from start to finish. 30 minutes per machine? Great – now multiply the number of machines by the time to build, then multiple that by your hourly resource cost, and you have the beginnings of a deployment budget.
Figure out how many machines you can/want to do in a day based on the build time, and from there, you can figure out how many weeks the deployment portion of the project will take. Budget for an architect to support the migration, a project manager to keep things moving along, and extra support resources if you think you need it. Make sure you add time for a pilot – most shops budget about a month for that.
---
Successfully build a strategy, budget, and timeline to deploy and manage Windows 10 in your enterprise with the Windows 10 Accelerator Program.
---
How many applications do you have?
Not as easy to get this number as one may think. If you're locked down and have been packaging everything, then this is a five-minute exercise. If you're not in that situation, well, then this may take a little time. Once you have the application count, you need to budget for two things - packaging and testing.
If you tackle packaging in-house, then budget for about 5 applications per week. Sometimes a packager can knock out 5 in a day, but then there are always those applications that take a week on their own. 5 per week is a safe number. Really though, your best bet is to hire a firm to package the applications for a fixed fee per app. Eden does it, as do a few other consultancies – just make sure you hire a firm that is using senior packagers. Like development work, packaging is as much art as science, and you'll be better served by having applications function properly the first time around.
For testing, you'll need to assume that the business will cooperate with you and assign an application owner to run through the application and make sure everything works on your Windows 10 build. We recommend you test everything – even commercial off the shelf apps – because your Windows 10 build may have something unique that wasn't picked up in the packaging process. The testing budget is essentially the cost of a junior project manager to oversee the process and an engineer to make sure the virtual test lab is functioning properly. An hour per application is a good starting point.


Will you be offering classroom training to your users?
Classroom training is great. It makes the transition a lot smoother for the users, cuts down on support costs, and gives everyone a chance to see all of the cool new features in Windows 10. It does, however, have a cost associated with it. Training is broken up into three parts:
Need Assessment: figuring out what users need to know
Curriculum Development: creating the training content
Delivery: training the users in a classroom or online
Consultancies like Eden have the majority of the curriculum already developed and should charge only for the needs assessment and curriculum customization. The major cost driver is the number of classes you would like to have delivered. Once you have that number, getting a quote is straightforward.


What about everything else?
The remaining costs of a Windows 10 migration are fairly fixed and won't vary greatly between similarly sized organizations. Check out our e-book for a more in depth look at how to generate those numbers. Or, even better, sign up for our Windows 10 Accelerator workshop – in that engagement, we'll help you create your budget and project plan, and discuss everything you need to know to get your organization onto Windows 10 quickly and painlessly.
About Andrew Sweeney
Andrew Sweeney is a founding Partner of Eden Technologies with over 20 years of international experience in technology strategy and delivery. Andrew possesses a successful track record with premier firms such as Prudential, Guardian, Avon, Altria, JPMorganChase, Salomon Smith Barney, CIT, Royal Bank of Canada, Weil Gotshal & Manges, Polo Ralph Lauren, Hess, AIG, Symantec, and Microsoft, amongst others. Andrew's skill set is in strategic planning, business development (M&A), and designing and leading large scale IT transformation initiatives.