Subscribe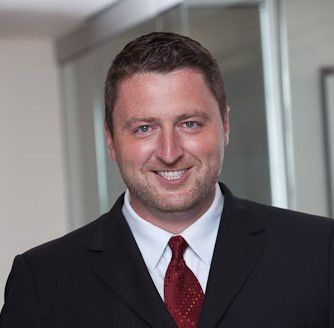 Using Spreadsheets to Run Your Windows 10 Migration is a Recipe for Disaster
If you've run one of these projects before, then you already know this is true. If you haven't, let's quickly break down the problem:
In order to manage a Windows 10 migration, you need to track the migration readiness of each user, machine, and application. If a user is migration-ready (they've received communications and have been trained), the machine is migration-ready (hardware is Windows 10 compatible), and each of the user's applications are migration-ready (they've been packaged and tested), then that user and their device can be migrated as soon as possible. Straightforward enough.
Now say you have a thousand users, each with two machines, each person having fifteen applications on average, and each user sitting in various departments that have certain scheduling restrictions. Hardware validation, application testing, application packaging, training, and department readiness are all being controlled by different teams. You need to collect status reports from each of these teams, aggregate that information into a master spreadsheet, and then make sure each of your records is updated and cross referenced appropriately. Add in users leaving and joining, applications being discovered and retired, issues lists affecting the readiness of everything, an ever-changing deployment schedule, and the need to generate status reports based on different criteria, and maintaining this spreadsheet is a full time job fraught with opportunities for error.
This is not a good approach.
Reduce Windows 10 Planning Time by 30%
In order to drive down our migration costs, improve quality, and preserve the sanity of our project managers, we created the Enterprise Migration Management and Automation platform. At first, we used it to deliver our own engagements, but then customers saw it and really liked it - so now we offer it as a standalone solution. The tool serves as a single management platform to run any migration and is particularly well suited to Windows 10 migrations. It organizes all of the users, machines, and applications into one data warehouse and allows a single, happy, project manager to create schedules, assign workflows, and generate reports in real time. We wouldn't think of running a Windows 10 migration without it and highly recommend you take a look. We guarantee it will save your organization time and money – and it will make the entire process a lot less taxing on you and your team.
Good Luck!
About Andrew Sweeney
Andrew Sweeney is a founding Partner of Eden Technologies with over 20 years of international experience in technology strategy and delivery. Andrew possesses a successful track record with premier firms such as Prudential, Guardian, Avon, Altria, JPMorganChase, Salomon Smith Barney, CIT, Royal Bank of Canada, Weil Gotshal & Manges, Polo Ralph Lauren, Hess, AIG, Symantec, and Microsoft, amongst others. Andrew's skill set is in strategic planning, business development (M&A), and designing and leading large scale IT transformation initiatives.